ICE Crusher
A downloadable game for Windows and macOS
[ICE Crusher is no longer in active development]
Help our pint-sized anarchist tear up the Arpaio Juvenile Wellness Center! To free the Latinx kids imprisoned at the concentration camp she's going to have to #abolishICE... one agent at a time!
ICE Crusher is a short 3D action platformer from Left Turn Workshop, creators of violent games for non-violent people and purveyors of playtime for the revolution.

Set at the (barely) fictional Arpaio Juvenile Wellness Center, players control Saoirse, a pint-sized anarchist intent on demolishing the concentration camp and springing the Latinx toddler-inmates from their cages. There are puzzles to solve, of course, but with its baseball-bat wielding heroine engaging in hand to hand combat with the forces of reaction ICE Crusher mainly aims to deliver the glorious button-mashing pleasure of pummeling fascist thugs.
We made ICE Crusher because we don't appreciate state-sanctioned brute squads: we were doing just fine before 2003 and we'll do just fine again after we rid ourselves of these cornfed stormtroopers. We also made it because Subcomandante Thomson loved playing Contra during his feckless youth.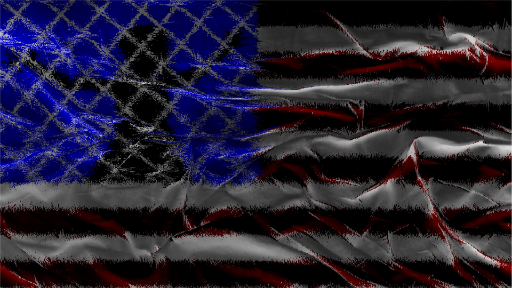 Development Roadmap
Bug fixes, minor tweaks, and optimizations will be rolled out on an ongiong basis. We intend to offer ICE Crusher in Spanish as soon as possible.
Additional levels and mechanics are already in active development. If folks support the game and studio financially, a large update featuring the prison camp interior should be ready early in the new year. No support and it'll get there when it gets there- though it WILL get there eventually.
Anybody who downloads the game now will get that update for free, but when the update is released we will move to asking a very modest price for the game.
Left Turn Workshop is currently investigating the possibility of porting ICE Crusher to iOS and XBOX, though we are certainly (and sadly) aware that our little anti-fascist platformer might ruffle some feathers. We will NOT alter the game even if it would help us keep the lights on.
Chinga la migra!
Despite unabashedly begging for tips above there are far worthier places to donate your money than Left Turn Workshop. Mijente.net for one. The National Day Laborer Organizing Network (NDLON.org) is another. Jeremy Scahill's Intercepted and Eric Draitser's CounterPunch Radio are two podcasts whose investigative reporting and coverage of the refugee crisis warrants a Patreon membership or two. (The print editions of The Intercept and Counterpunch could also use your support!) Left Turn Workshop has no relationship with any of them.
Two ways to play
The easy way or the hard way: the choice is yours! In Easy Mode you can tour the Arapaio Juvenile Wellness Center at your leisure, secure in the knowldge that although goons will try to oppress you with extreme prejudice, at least the cvlock isn't ticking. That changes in Hard Mode: your best time gets recorded and that's the one you've got to beat. Bad things will happen if you don't...
Tech Recommendations
BOTTOM LINE: It's shocking, we know, but newer, faster rigs will chew through ICE Crusher; expect modest to poor performance on Grandma's email beater and don't bother putting it on your kid sister's hand-me-down netbook.
LINUX: Coming sooner than we thought...

MAC: Although we've managed to play a round or two of ICE Crusher on an early 2014 Macbook Air, the experience wasn't particularly joyful. A mid-2014 Macbook Pro with an NVIDIA GT750M and 16GB RAM did pretty well at 1280 "simple". Gorgeous on the 2016 Macbook Pro at high quality settings.
You can play ICE Crusher with a keyboard if that's your thing but it was really made for a controller. The Mac version is set up to work with the "cheap 'n' cheerful" Thrustmaster Dual Analogue 4. If your controller misbehaves just change the input settings at launch.
WINDOWS: I'd welcome you to leave feedback on performance in the comments. Unsurprisingly gorgeous with a Ryzen 8-core, GTX1080, and 16GB RAM- which is the only Windows PC at the studio.

The controllers on the Windows version are set up for XBOX ONE controllers. Tweak to your heart's content with the input settings at launch.
This is how I like to set up the controls. Your mileage may vary: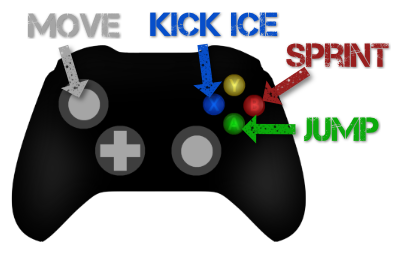 Known Issues
The physics can get a bit funky at times: you may from time to time be launched a hundred feet in the air or find yourself battered through a solid stone floor. Irritating, but also kind of "feature, not bug" fun.
Less fun is a relatively rare idle/run cycle loop. Kicking and/or jumping will usually break the cycle. A fix is on the way shortly.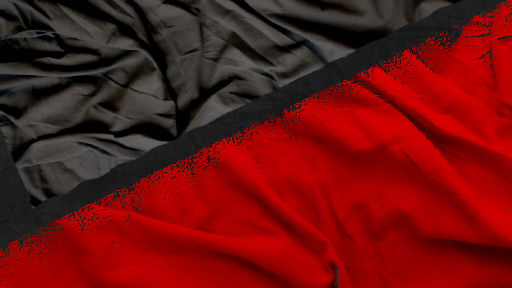 A Final Trigger Warning
White nationalists and fascist goons may find ICE Crusher's representation of their "culture" to be insensitive, disrepectful, and/or actively hostile. They are correct.
ICE Crusher is unrepentant, vigorously offensive leftist propaganda.
No fix is forthcoming.
Let the trolling commence...
Download
Click download now to get access to the following files:
ICE Crusher (Windows)
491 MB
ice-crusher-mac.zip
501 MB